About Us
Welcome to Bright Smiles Family Dentistry, a state-of-the-art dental practice located in Southern New Jersey. Combining experience and a commitment to compassionate, gentle care, we focus on educating and inspiring our patients to improve their overall oral health while giving them healthy, beautiful smiles.
Congratulations to Dr. Joan Malcolm for being voted as one of the Top Dentists in South Jersey!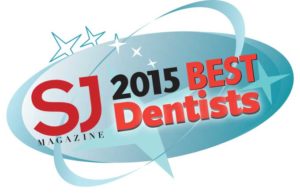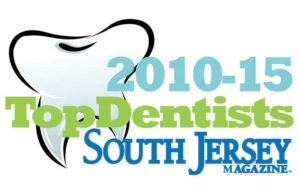 Learn more about Dr. Malcolm, the staff, and the practice below.

Dr. Joan Malcolm
Dr. Malcolm is a graduate of the University Of Pennsylvania School Of Dental Medicine and is founder of Bright Smiles Family Dentistry. She has dedicated her career to helping others better understand their oral health and, therefore, lead healthier lives.
Dr. Malcolm has been practicing family and cosmetic dentistry for over 17 years. Her practice delivers exceptional dental care utilizing world-class technology. She is committed to ongoing training and continuing education. Comprehensive oral health care is at the heart of this practice. Dr. Malcolm knows that a beautiful smile builds confidence; in addition, she teaches her patients that healthy teeth and gums improve overall health. It is the goal of Dr. Malcolm that her patients achieve both.
In addition to practicing dentistry, Dr. Malcolm works within communities throughout South Jersey and Philadelphia promoting healthy lifestyle choices. She is an experienced health educator and has lectured extensively on the subject of dental health and its relationship to lifestyle diseases such as Type 2 Diabetes and Hypertension.
Dr. Malcolm believes in giving back and helping the next generation. Over the years she has mentored student dentists and student dental assistants. Her dental practice also provides shadowing opportunities for many students who have gained valuable exposure to dentistry.
Regardless of the environment or setting Dr. Malcolm finds herself in, she maintains a professional demeanor that exudes sincerity, integrity, and compassion. She believes that only by helping others can a person truly reach his or her full potential in life.
Dr. Malcolm has been voted Top Dentist for six consecutive years since 2010 in the Southern New Jersey area and is a member of the National Advisory Council (NAC) on the National Health Service Corps (NHSC), a member of the Diversity Working Group for the University of Pennsylvania School of Dental Medicine, and a former Trustee for the National Dental Association. In addition, she holds memberships in the following organizations: New Era Dental Society,National Dental Association, American Dental Association, the Academy of Cosmetic Dentistry, the Academy of General Dentistry, and Southern Jersey Dental Society.
Our Staff
The team at Bright Smiles Family Dentistry is comprised of dental professionals trained to meet your oral health needs. From our friendly office manager and patient care coordinator to our knowledgeable hygienist, and dental assistants, everyone on staff works hard to ensure that your visit is efficient, productive, and comfortable. Our team will greet you as soon as you walk through the door, eager to help whether you need to make an appointment or have questions about a procedure.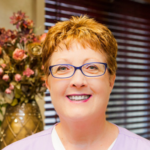 JoAnn  – Office Administrator
JoAnn has worked in the dental field for over 20 years. As the office administrator she schedules the appointments, verifies insurance information,goes over treatment plans and financing with our patients. She helps the office run smoothly in the day to day operations. She likes making the patients feel at home in our practice. Outside of work, JoAnn enjoys spending time with her family, friends, making crafts and traveling.
---

Charlene – Patient Care Coordinator
Charlene has been working in the field of dentistry for seven years. Dentistry is her second career. She previously worked for the U.S. Federal Courts for twelve years. She is friendly, compassionate andenjoys helping others. She is passionate about her work and family. She enjoys singing in her church choir and believes that nothing can spread happiness and joy faster than a Bright Smile.
---

Louise – Dental Assistant
Louise, affectingly called LouAnn is a CDA, RDA who has over 15 years' experience serving in the dental community. She is a mother of three and has been married for over 36 years. LouAnn enjoys swimming, hiking, and motorcycle riding. LouAnn has a very bubbly personality and enjoys making patients feel at ease.
---
Charmaine –  Dental Assistant
Charmaine was born and raised in Jamaica and now resides in the United States. Charmaine graduated from Camden County College in 2013 with an Associate Degree in Dental Assisting and is a CDA, RDA. In addition, she received a Dean's List Certificate of Appreciation for her academic performance throughout her studies. Charmaine is the newest addition to the Bright Smiles Family Dentistry Team which allows her to utilize all her skill sets and increase her passion for helping and educating others. When Charmaine is not in the dental office she loves spending time with her wonderful husband, Ralph and two beautiful girls, Anyah and Chamoyah. In her spare time she also enjoys cooking Jamaican food, traveling and bowling.
---

Sharon – Hygienist
Sharon is a registered dental hygienist, and has been practicing dental hygiene for over 10years. Her goal for each patient is to give them the best care possible in the most comfortable way! She loves what she does, and it shows when patients leave with a nice, fresh, bright smile! She is married and has a son.
Our Practice
Thanks to Bright Smiles Family Dentistry, patients no longer have reason to fear a visit to the dentist. We understand that going to the dentist is a stressful experience for many patients, so we have taken steps to reduce that anxiety. Our caring and courteous staff take great pride in giving each of our patients the individualized attention they need and deserve! In addition, patients can bring in their own CDs and listen to music, or bring in their favorite DVDs and watch movies all while receiving the finest dental care. Nitrous oxide sedation (laughing gas) is also available with each dental treatment to relax extremely nervous patients. Located in picturesque Lakeside Business Park, we have created a warm and comfortable environment that our patients appreciate.
To make an appointment, contact Bright Smiles Family Dentistry using the form on the right side of this page.